PMD007A – GRIMM & JAYBEE – ONLY YOU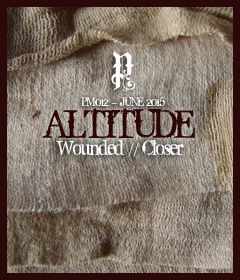 lt_smash1er's
@lt_smash1er:
Back5.0 #tbt @ Laguna Creek Town Hall https://t.co/KLOEwsKJ3L
13 hours ago
DoubleD
@djDyer:
So wait. Let me get this straight. We arrested FIFA officials on corruption charges, but let top execs from major banks walk away scot free?
1 day ago
DoubleD
@djDyer:
Santa Cruz X Starwarz collab lookin kinda sick tho. Just dropped today
2 days ago
DoubleD
@djDyer:
When's the last time you heard a chick bragging about hooking up with a short dude over the weekend?
2 days ago
DoubleD
@djDyer:
#nowplaying The Alchemist - Israeli Salad. Sick as Fuk!! #hiphop
2 days ago
DoubleD
@djDyer:
Not mad at this ASAP leak rn
3 days ago
DoubleD
@djDyer:
HA! RT @leemike337: @djDyer those are all words I don't understand , but I'm old
4 days ago
FACEBOOK